BREXIT
JOINT POSITION BY THE EUROPEAN SPIRIT DRINK AND WINE INDUSTRIES
> 18 October 2017 - Adoption of the joint position paper (Executive Summary here) & Press Release.
The European spirit drink and wine industries are iconic and economically vital sectors; rooted in culture and tradition but also modern and highly innovative.
We produce high-quality products - including PDO/PGI wines and GI spirit drinks - that support hundreds of thousands of jobs, investment, and significant bilateral trade between the EU27 and the UK. Our sectors depend on the free movement of goods and benefit from the freedom to move people and capital across the EU (including the UK).
There are large, historic and balanced wine and spirit drink trade flows between the EU and UK, with €2.3bn of UK wine and spirits products going to the EU27 every year, and €2.9bn of European wine and spirits travelling the other way.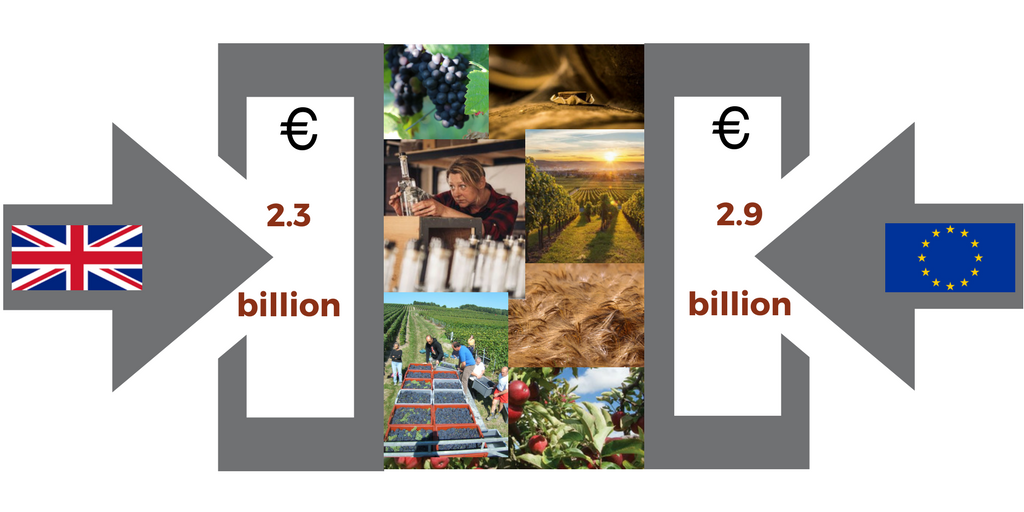 The core conditions for the continued success of our sector are: the approval of a framework for the future relationship; and the transitional rules that would ensure trade continues with minimum disruption after the UK's exit from the EU.
We hope firm decisions will be made in December at the latest and we believe EU and UK negotiators should focus on to support jobs, investment, and growth in our sectors on both sides of the channel:
Early agreement on transition. Like many other sectors, wine and spirits producers need predictability and continuity until future customs and trade regimes are in force. The transitional rules should guarantee the maintenance of all the EU rules relevant to wine and spirits, as well as the continued application of FTAs.
Frictionless customs and excise procedures. A comprehensive customs agreement is necessary as soon as possible, with a particular focus on avoiding border tariffs, processing delays, conformity checks and administrative costs.
A deep and comprehensive trade agreement. This must be achieved quickly, securing tariff-free trade for wine and spirits, fair competition and supporting consumer confidence in our products.
Continuity and legal protection for wines and spirits in the UK and EU27. This should include early and mutual recognition of PDO/PGI wines and GI spirit drinks.
Close future co-operation. As major importers and exporters, the wine and spirits industry looks to the UK and EU to continue cooperating closely to tackle market access barriers that arise in third countries and working together to ensure that coherent regulatory requirements are established in third countries.