spirits Summit & Cocktail 2019 - Save the date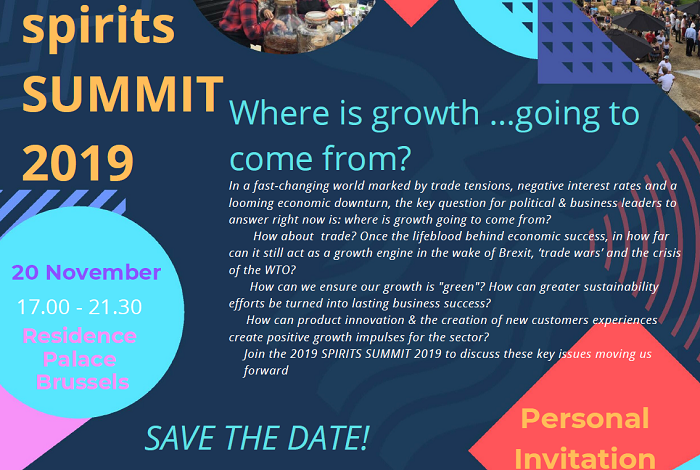 Where is growth .... going to come from?
In a fast-changing world marked by trade tensions, negative interest rates and a looming economic downturn, the key question for political & business leaders to
answer right now is: where is growth going to come from? How about trade? Once the lifeblood behind economic success, in how far can it still act as a growth engine in the wake of Brexit, 'trade wars' and the crisis of the WTO? How can we ensure our growth is "green"? How can greater sustainability efforts be turned into lasting business success? How can product innovation & the creation of new customers experiences create positive growth impulses for the sector?
Join the 2019 SPIRITS SUMMIT 2019 to discuss these key issues moving us forward.