> 1 February 2018: European Wine and Spirits Trade unite to go head to head with Barnier's Brexit Taskforce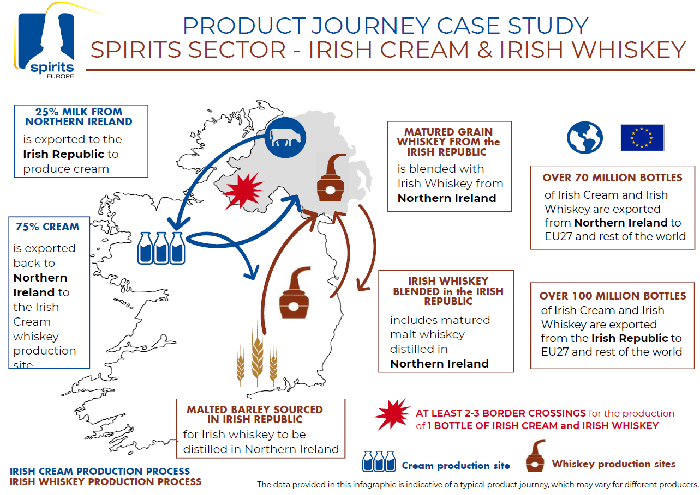 "Time is running out and the economic importance to businesses on both sides of the channel to get this right cannot be over emphasised. This is particularly true in the case of Ireland. We need clarity on this complex matter during the Phase 2 negotiations. The Irish whisky and spirits industry operates on an All-Island basis with seamless cross-border supply chains. It is vitally important that these are protected from any divergence of rules or the imposition of disruptive, new excise or tax requirements". Ulrich Adam - Director General of spiritsEUROPE.

> 16 January 2018: Position paper on the transitional period: The European spirits industry welcomes the early ambition displayed by the EU on transition. However, we call on the Member States: 1) To be flexible on the length of transition. We believe a transition length of at least 2 years is likely to be required; 2) To ensure that all EU legislation and international obligations deriving from the EU's current FTAs and bilateral spirits agreements apply in full and in a reciprocal way to the EU-27 and the UK until the end of the transition period; and 3) To ensure dynamic regulatory continuity during transition, allowing EU legislation initiated and finalised during the period to apply to the UK during this time.
> 18 October 2017 - Adoption of the joint position paper (Executive Summary here) & Press Release.
The European spirit drink and wine industries are iconic and economically vital sectors; rooted in culture and tradition but also modern and highly innovative.
We produce high-quality products - including PDO/PGI wines and GI spirit drinks - that support hundreds of thousands of jobs, investment, and significant bilateral trade between the EU27 and the UK. Our sectors depend on the free movement of goods and benefit from the freedom to move people and capital across the EU (including the UK).
There are large, historic and balanced wine and spirit drink trade flows between the EU and UK, with €2.3bn of UK wine and spirits products going to the EU27 every year, and €2.9bn of European wine and spirits travelling the other way.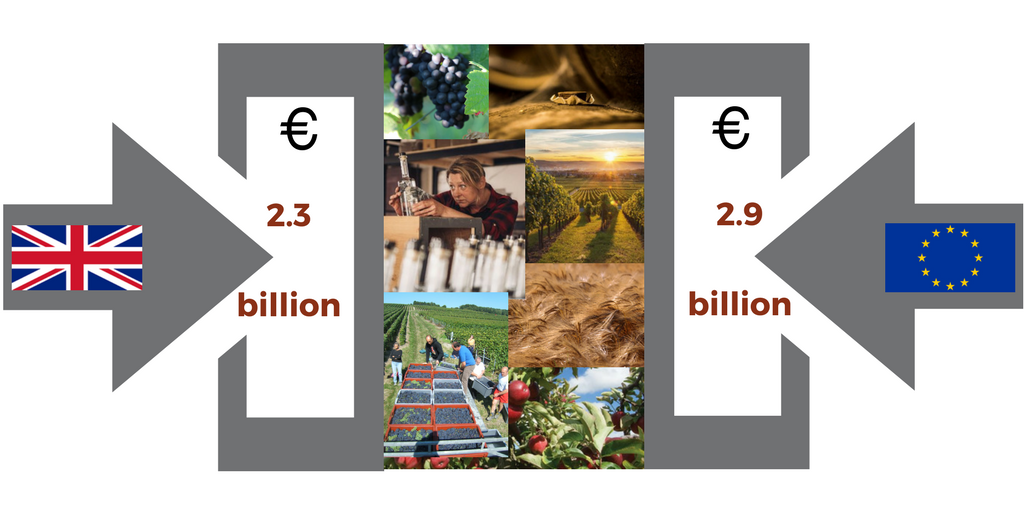 The core conditions for the continued success of our sector are: the approval of a framework for the future relationship; and the transitional rules that would ensure trade continues with minimum disruption after the UK's exit from the EU.
We hope firm decisions will be made in December at the latest and we believe EU and UK negotiators should focus on to support jobs, investment, and growth in our sectors on both sides of the channel:
Early agreement on transition. Like many other sectors, wine and spirits producers need predictability and continuity until future customs and trade regimes are in force. The transitional rules should guarantee the maintenance of all the EU rules relevant to wine and spirits, as well as the continued application of FTAs.