Launch of our Trade Review 2017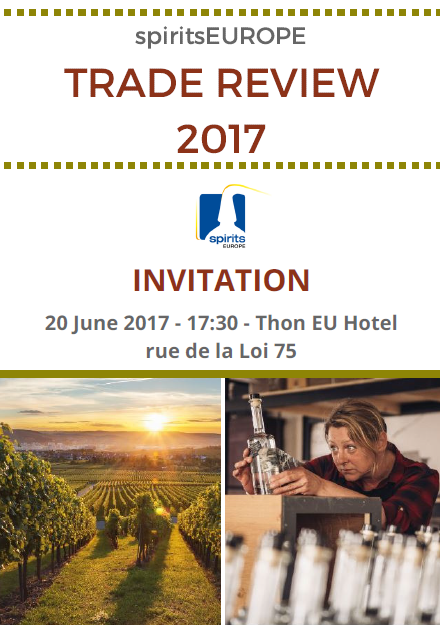 Our Annual Trade Review 2017 will be launched on 20 June at 17:30 at Thon EU Hotel.
The event will be opened by H.E. Mark Higgie, Ambassador of Australia and closed by Commissioner Cecilia Malmström. Distinguished panellists will join us, namely MEP Emma McClarkin, Hanna Deringer from ECIPE and Cristina Esparza, CEO of "Hijos de Pablo Esparza" (a craft distillery in Spain).
Participation is subject to personal invitation which will be sent out soon. If you are interested to receive one, please send an e-mail to brigaudeau@spirits.eu