A very busy period for external trade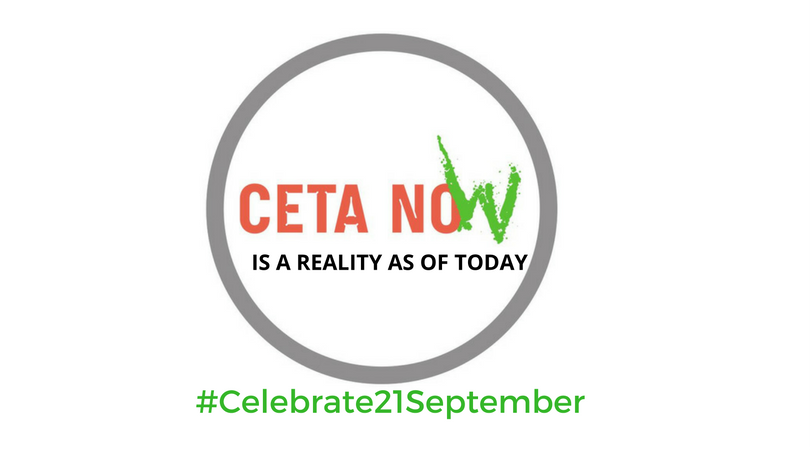 September is a busy month for trade developments and the one we have been waiting for so long is finally becoming a reality today, i.e. the provisional entry into force of the trade deal with Canada. No need to say how satisfied we are and you can see here what it means for our sector. We can only echo what President Juncker said last week in his State of the Union address: "Trade is not something abstract. Trade is about jobs, creating new opportunities for Europe's businesses big and small". As of today, CETA means full elimination of all remaining import tariffs, abolition of trade barriers such as the obligation to blend bulk spirits imports with local contents, and also reduction of unfair practices from the local monopolies and restrictions on new discriminatory private liquor stores.
It was good hearing President Juncker wish trade deals with Japan, Mexico, MERCOSUR, Australia, New-Zealand to be finalised by the end of this mandate and to learn the next day from Commissioner Malmström the progress made several of them, including the negotiation of a mandate with Chile. Nonetheless, we are concerned about the EU-Vietnam FTA. Vietnam is a strong potential market with a large and growing population. The negotiations have delivered a good outcome for the spirits sector, eliminating tariffs (45%) over 7 years, protecting our GIs, and including commitments to remove restrictions on licensing. The more we wait to ratify this agreement, the more we lose the competitive first-mover advantage this agreement offers to European companies compared with their competitors from outside Europe. The 2016 tax reform in Vietnam has negatively impacted our business. These are the key messages we delivered when meeting with our colleagues from Business Europe, Eurocham and EVBN (the EU-Vietnam business network) early this month. When can we expect the "legal scrubbing" of the EU- Vietnam FTA to be finished? When can we expect the text to be signed and presented to the European Parliament which, as reiterated by President Juncker "will have the final say on all trade agreements". Will the so called "fast track procedure" (new approach following the ECJ court case on Singapore) be applicable to the deal? Many questions and still one clear message: let's walk the walk and equip the EU with the means to negotiate, ratify and implement ambitious trade agreements.