spiritsEUROPE in China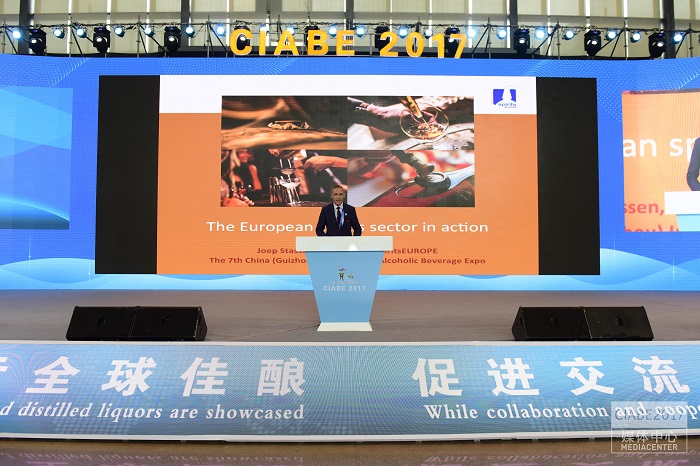 It was a great honour for us to accept the invitation of the Chinese Association for Import and Export of Wine, Spirits and Beer to take the floor at their 7th World Alcoholic Beverages Summit. Joep Stassen, President of spiritsEUROPE presented to the 500 participating companies the factors behind our trade success, notably our strong belief in quality & diversity; our GI protection scheme; the support we receive from national Governments and the EU to open markets, and the development of FTAs protecting the quality & reputation of our products.
China is a vibrant market for our products. In 15 years, China has become one of our largest export destinations with huge potential for further trade and investment by European companies. However, there are challenges related to market access; innovation and protection against counterfeit which Joep highlighted in his presentation.
Last but not least, Joep underlined the fact that for European spirits producers, there is no trade without trust and responsibility, which means we engage with consumers and society at large to promote responsible drinking and we join forces with the value chain to know how best to market and serve our products.
However, our sector is not just facts and numbers; problems and opportunities; it is all about people, passion, tradition and know-how which we share with Chinese producers who also have a very long and distinguished history of making and drinking spirits, especially Baijiu. Worth reminding that Guizhou – where the Summit was taking place - is home to Moutai, the most famous Baijiu in the world!