Estonia "If you drink, drink some water in between"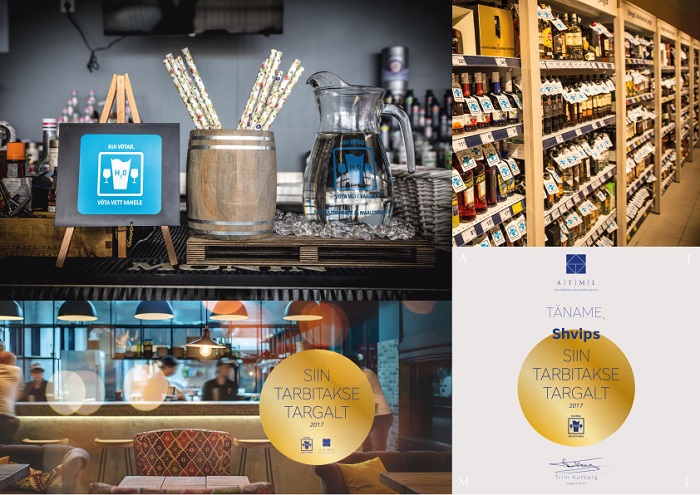 Estonian retailers, the horeca sector and bartenders' association came together with the spirits producers association ATML to launch an innovative campaign to promote the consumption of a glass of water in between glasses of alcohol – in a country where water is usually not available for free. In early September, a new phase of the campaign was launched with the addition of a Facebook page to support the objective to slow the pace of drinking, reduce dehydration that occurs when consuming alcohol, and favour moderation on a night out.
Pictures with campaign messages and suggestions as well as short videos made in cooperation with several barmen are disseminated through the Facebook page. In October, a game on social media will see the light called "Who is the veevalaja at your party". In Estonian, the word for Aquarius constellation and for the person who pours water is the same ("veevalaja"). The campaign is inviting people to name their own VEEVALAJA at every party, the person responsible for filling water glasses through the evening.
To make the campaign more attractive to bars, badges were designed to highlight their contribution. Every bar gets an electronic diploma which they can share on social media, and also a door sticker which customers can see "A venue of wise consumption 2017".
In parallel, five retail chains (Prisma, Selver, Maxima, Coop and Aldar) are supporting the campaign by covering shelves with campaign's neck hangers in order to draw people's attention to the campaign. In addition, four of them (Prisma, Selver, Maxima and Aldar) are offering free time on stores inner radio.