Fighting "Proxy Purchase" in the UK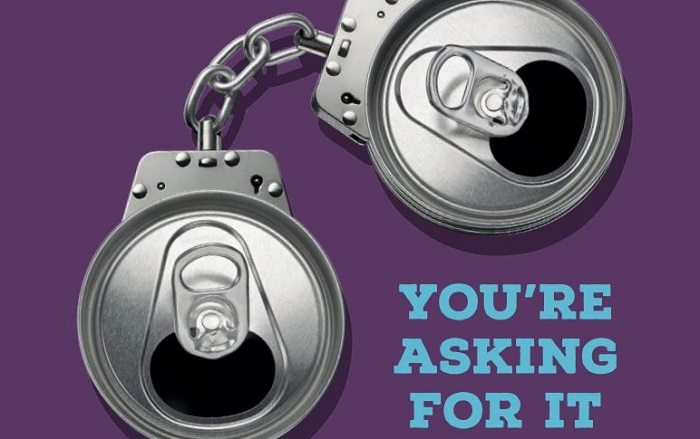 According to the last Community Alcohol Partnership report in the UK, "attempted and actual direct purchase by minors from licensed premises (on- and off-) is at historically low levels (just 4% of attempted purchases in 2014) and we are now beginning to see signs that proxy purchase (buying on behalf of a minor) and children being given alcohol by parents/relatives/friends/siblings are all beginning to fall, though these still remain the most common means for under 18s to obtain alcohol".
In that context, SWA decided to develop a campaign against proxy purchase. Following the success of two pilot projects delivered in 2015 and 2016 in relatively small areas, the aim of the 2017 campaign entitled "You're asking for it" was to deliver the message over a much larger geographical area. The North Lanarkshire region of Scotland was chosen. The campaign aimed to raise awareness that proxy purchasing is a criminal offence which carries a fine of up to £5,000 or to three months imprisonment - or both and, ultimately, to contribute towards less crime and less antisocial behaviour in the area.
The primary audience was adults that carried an empathy with under 18's and that are unaware of the consequences of buying alcohol on behalf of them. Police officers addressed proxy purchases and targeted "hotspot" locations, while parents and retailers were asked to support the campaign by reporting suspected purchases by adults for under-18s.
Campaign packs were delivered to 302 retail outlets. Out of home advertising deployed included billboards, streetlight panels, advertising space on buses and at train stations, 3D pavement vinyls and pavement stencils. Social media was also used, primarily Facebook. PR activity achieved local and national media coverage in print and broadcast outlets. A full evaluation report will be published later in 2018. Preliminary results show that 38 adults were reported for proxy purchases offences; 2 retailers were reported for selling to underage; youth disorder was reduced by 10%; antisocial behaviour incidents were down by 8% and finally, reports of children drinking on the street were reduced by 51%.