Brexit – all the eyes now fixed on the March Summit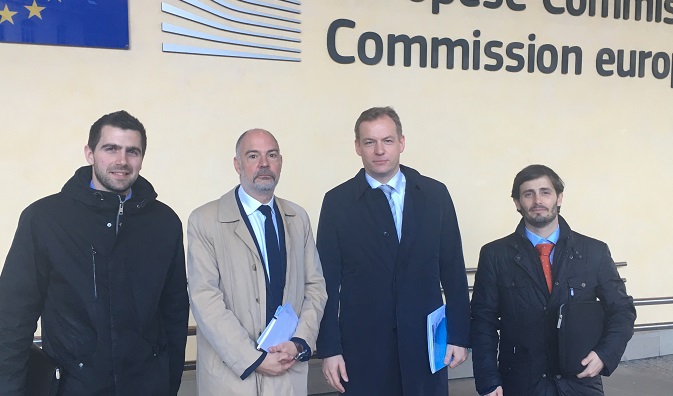 On 1 February, we met with the Brexit Commission task force, together with our colleagues from CEEV, SWA and WSTA. It was a very constructive and helpful discussion with members of the task force leading on agriculture and customs. The aim was to stress and detail our key asks regarding the transition period.
We need the length of the transition to be flexible enough for companies not to have to change several times rules & process applying to their business (position somewhat echoed by the UK Government this week). We want that all EU legislation and international obligations deriving from the EU's current FTAs and bilateral spirits agreements applying in full and in a reciprocal way to the EU-27 and the UK until the end of the transition period. We call for a dynamic regulatory continuity during transition, allowing EU legislation initiated and finalised during the period to apply to the UK during this time.
Meeting with experts on agriculture, we also raised our concern on the specific situation of Ireland. The spirits industry operates on an All-Island basis with seamless cross-border supply chains. The famous Irish Whiskey and Irish cream GIs are protected on All-Island basis. It is therefore vitally important that these are protected from any divergence of rules or the imposition of disruptive, new excise or tax requirements.
We received reassurance that the views of EU-27 on the transition means status quo on full acquis. It also means that UK should continue to be fully part of EU FTAs and spirits agreements during transition period. We absolutely need these points to be confirmed and agreed by UK and EU leaders during the March Council.