Revision of the Excise Tax Directive 92/83: no improvement on horizon...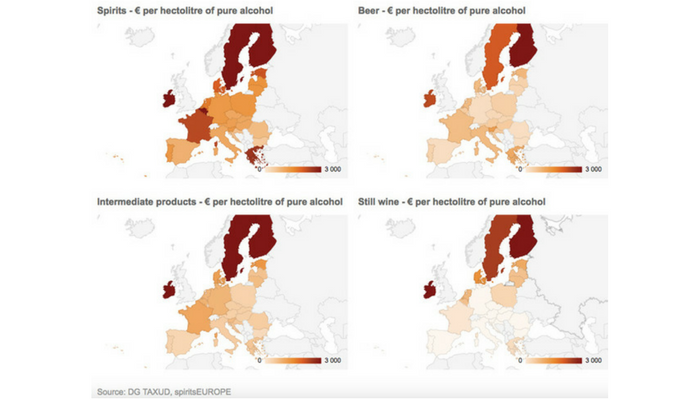 A legislative proposal for updates to one of the EU's longstanding excise tax directives is expected soon. The spirits sector continue to harbour very serious objections to the proposal because it fails to address any aspect of the current discriminatory framework, and the problems it causes. Furthermore, it seems likely to make these problems worse because it proposes to provide further tax advantages to other sectors with which spirits compete.
Spirits account for 25% of the EU alcoholic beverage market, yet pay 45% of excise taxes in Europe. Other sectors, which account for 42% of the market and just 32% of the excise tax paid, and which currently benefit from huge tax advantages compared to spirits, are to be offered more tax breaks, over and above the considerable preferences they already enjoy. Alcoholic beverages all contain the same compound, ethanol: there is no logic in granting one sector further tax breaks on its ethanol when the ethanol in spirits already pays massively more tax. This is a manifestly unfair and discriminatory proposal.