Excise Tax: a genuine opportunity to help small producers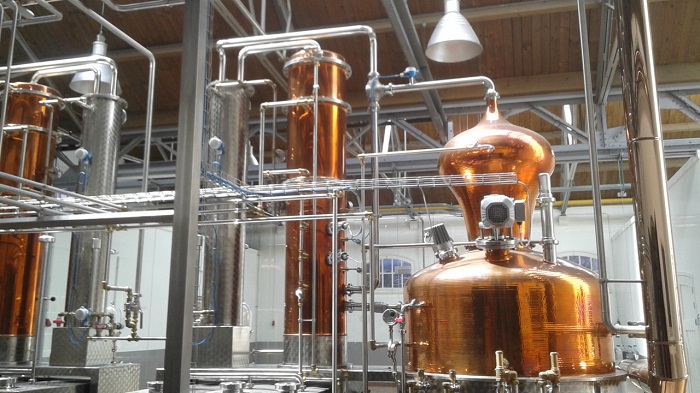 In every economy, small producers drive growth, job creation and innovation; in the EU, SMEs have created 85% of all the new jobs over the last 5 years. Despite the dynamism, SMEs cite tax as the single greatest regulatory burden they face. In the review of the EU's excise tax directive, 92/83, there is an excellent opportunity to make changes that would help craft and SME distillers.
EU rules already allow Member States to reduce tax on small brewers. This initiative has been a great success: nearly half the EU's members take advantage of this facility and it has helped thousands of small and micro-breweries. In the review of the tax directive, policy makers, recognising the advantages of the scheme, are seeking to broaden it to include small cider makers, albeit the volumes that could benefit are substantially lower than those granted to brewers. There is, however, at present, nothing foreseen for small distillers.
Craft distillation is booming; the massive number of new gins on the market is testament to the creativity and dynamism of the sector. Whiskies too are involved: an increase from 4 to 18 distilleries in Ireland the last few years; around 30 new or planned distilleries in Scotland. Yet there is currently no plan at EU level to help these craft producers. EU law does include a historic tax break but on a microscopic scale; consequently it is rarely used - even the Commission's report on reduced rates could not find examples of its use in any EU Member State.
So it is time to update the rules and to recognise and encourage the valuable contribution craft distillers make to the rural and national economy. The introduction of a mechanism in the revised tax directive to allow Member States to offer reduced rates to craft distillers, in exactly the same way as is proposed for cider, would be a very welcome step. It would be consistent with the help already offered to small brewers and in line with EU policies designed to help SMEs.
We therefore call on Member States in the Working Party to ask for the new directive to introduce a reduced rate facility for craft distillers at an identical level to that proposed for small cider makers, i.e. 750 hlpa a year.