EU-Vietnam: one important step closer towards tighter, rules-based trading relations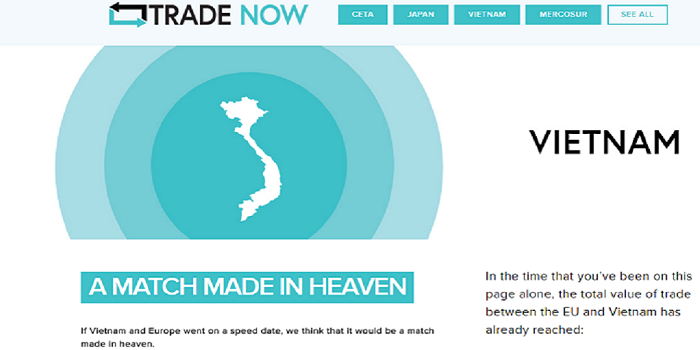 On 21 January 2020, the European Parliament's Trade Committee (INTA) backed the EU-Vietnam Free Trade Agreement with a large majority. The text will now be sent to the plenary for approval in February.
As such, now is the time to remind Members of the European Parliament (MEPs) about the importance of this deal and about its expected benefits to both the EU and Vietnam. spiritsEUROPE has partnered with 13 other business associations to issue a joint position in favour of this free trade agreement, outlining the benefits it will have in different sectors. .. For all associations in the coalition, the agreement grants better access to a highly dynamic emerging market of close to 100 million people- and thus will create new opportunities for many differentbusinesses in Europe, promising to stimulate jobs and growth across the EU as a result.
For the spirits sector, it means a full tariff liberalisation, the option of using regional hubs without forsaking EU origin, an end to discrimination of imported spirits and a strong protection of our leading Geographical Indications (GIs). The Free Trade Agreement will also help towards meeting many of the objectives covered by the Sustainable Development Goals (SDGs). By creating a framework for legal trade and investment, we hope to reduce illicit trade (70% of alcohol currently sold in Vietnam is unrecorded) which will help to increase tax revenues, create quality jobs and fight criminal activities and corruption.
The agreement features a robust chapter on trade and sustainability, to which the European Commission and Vietnam have vowed strict compliance. Furthermore, the Vietnamese Government has given a strong commitment to address previous concerns about workers' rights, by committing to ratify and implement three core globalconventions by the Internaional Labour Organisation (ILO). While one of them has already been transposed into Vietnamese law, the Vietnamese government will implement the other two shortly, thus significantly improving the situation of workers in Vietnam.
Ratifying this agreement would maintain the EU's competitive advantage over the countries having signed the CPTTP agreement (Comprehensive and Progressive Agreement for Trans-Pacific Partnership). While the EU's full-tariff liberalisation will be achieved in 7 years, it is 10 for signatories of the CPTTP (such as Canada, Japan, Australia). Yet the EU needs to move fast – the CPTTP journey towards liberalisation already started in 2019!
Finally, like for any other EU FTA, we will monitor the strict implementation and enforcement of the deal, making sure no national legislation is introduced in the future that would undermine the objective of the agreement both in the letter and spirit(s).
We call on the European Parliament to ratify the deal in February and look forward to a swift implementation thereafter.
#SupportEVFTA