Up or down? Alcohol sales & consumption in times of COVID-19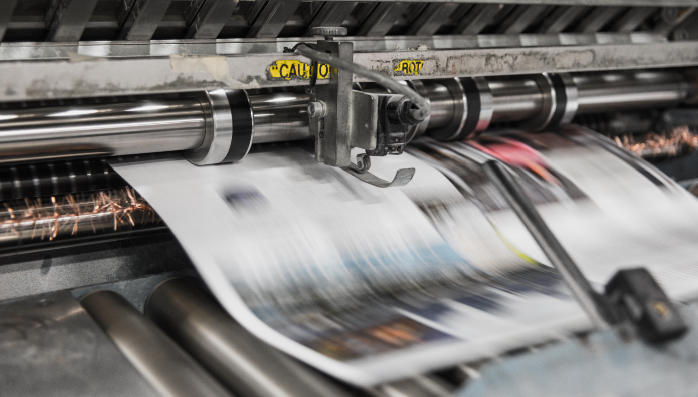 Various press articles published in the past days across Europe seemed to suggest that large parts of the population had turned to drink to excess while in lockdown at home. However, this is far from the truth. As ever, to understand the available data properly it is important to consider the broader context.
There are three primary channels to sell spirit drinks and deliver them to consumers. Firstly, the so-called on-trade / hospitality sector with millions of pubs, bars, restaurants, hotels across Europe. Nearly all of them are closed since the beginning of the crisis and will be among the last ones to re-open – with strictly defined rules applying (limited opening hours, social distancing rules, etc.). The second channel is the off-trade channel composed of small and large shops, liquor stores, as well as travel-retail shops. Some, such as travel-retail shops, where especially premium spirits products are sold, are closed or have hardly any customers visiting (due to a drastic fall in air-travel passenger numbers). Finally, there is the e-commerce channel with online purchasing and home delivery.
Some of the aforementioned articles suggested that increased sales in the off-trade are balancing out, or even exceeding, the foregone sales volumes in the on-trade channel. But can that be true? To answer the question, it is important to properly balance the share between the on- and off-trade sales in each market.
Let's take the case of Spain. Media reporting focused on sales increases of +80% in March, and +20% in April in the off-trade compared to last year. But how much spirits are sold in the off- and on-trade in Spain (by volume)? According to the IWSR – drinks market analysis, almost 70% of spirits drinks are sold in the on-trade! Now, even when you assume that people would not stock-pile spirits drinks, but rather consume the purchased products immediately, a 50% increase in volumes does not compensate for the complete loss of 70%. In other words in Spain, spirits sales by volume (not to speak of the value change) seem to have declined by around -20%.
The same seems to be true for Ireland. As mentioned by Patricia Callan, Head of Drinks Ireland in a recent radio interview, "If you look at the overall market, 55% of all alcohol sales are in the on-trade. Traditionally, the figures that you are benchmarking against is only 45% of sales that would have been in the off-trade. So if you look at the increase in the off-trade, relative to every single pub, restaurant and hotel in the country now being closed, then you are looking at an overall 30% decline in overall consumption".
A study by UCL University in Belgium shows no general increase in alcohol consumption during the lockdown. 46% of 6.500 respondents reported a stable level of alcohol consumption and 29% reported they were drinking less than before the lockdown. In Germany, 1 in 5 consumers says they have reduced purchases (March survey results by Appinio).
In Finland, based on The IWSR – drinks market analysis data, 72% of spirits drinks in volume were sold in the off-trade in Finland in 2019. To compensate the complete shutdown of the hospitality sector, off-trade sales would need to increase above 39% to be talking about an increase in consumption in Finland - if we assume that sales are evenly distributed amongst the 12 months and that sales in 2019 would have been the same in 2020 without COVID 19. The off-trade increase in sales seems to be below 39%, according to data published by Alko.
In Sweden, a recent survey shows that 73% do not drink more during COVID-19, 18% drink less and the biggest decline (30%) can be observed in young Swedes between 17-29-year-old. Only 7% indicated that they have increased their alcohol consumption during COVID 19.
According to Santé Publique France, almost a quarter of French people have reduced their alcohol consumption when in Estonia, sales decreased by 13% despite the option to now purchase alcoholic drinks online.
To conclude, despite the stock-piling effect when the lockdown was announced in early March triggering increased sales in the off-trade, total sales volumes seem to have fallen by a low double-digit figure according to our preliminary estimates. We can say that overall, the consumption in the first 2 months of the lockdown is down 10-20% on the previous year, and we fear this trend to worsen as the on-trade continues to be shut down and will only re-open in a fragmented way. Stockpiling is a one-off effect and unlikely to occur again. Meanwhile, many consumers may have less money to spend in their pockets as once the crisis has passed. It is clear that full recovery and a return to pre-crisis levels will take some time.