For those who missed our Trade event in June!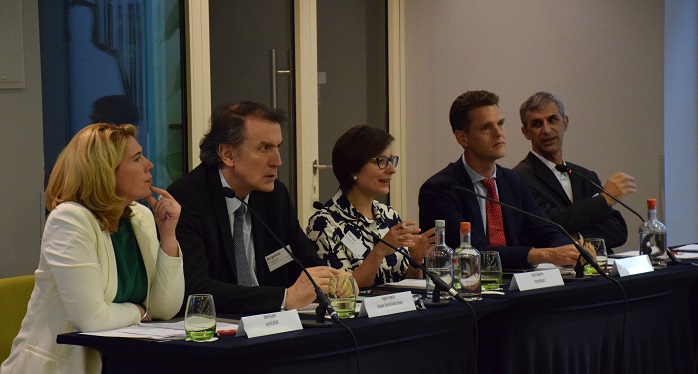 As said in a previous article, we launched on 19 June our Trade Review 2018 together with great speakers. The first to take the floor was H.E. Mr. Everton Viera Vargas, Ambassador of Brazil, who shared his views and expectations on the MERCOSUR negotiations. He was then followed by Mr Angelos Pangratis from the European Commission who highlighted the progress made on the EU's economic diplomacy strategy. MEP Christofer Fjellner shared his take-away messages as an active member in INTA over the last four years and warned participants on the consequences of protectionism rising inside and outside Europe. Darya Galperina, Head of International Trade in Pernod Ricard presented the top challenges faced by one of the largest spirits exporter globally but also the positive contribution to the local economies. François Collard from SOPEXA shared examples of successful trade promotion campaigns of spirits categories across the world. Last but not least, Marie Audren, our Director Trade and Economic Affairs was tasked to highlight the content of our publication.
As very often the case, we closed our event with a cocktail but also with a stroll through the Cachaça world brought to us by APEX Brazil. Enlarging consumer choice with good quality products is one of the great benefit of trade!