spirits SUMMIT 2018: a spirit of ambition!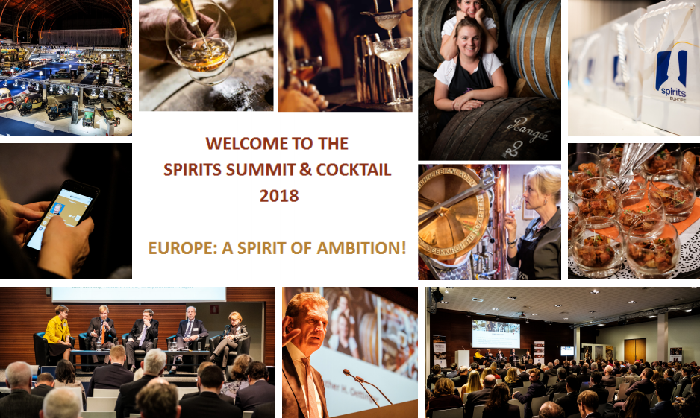 About 200 participants attended the Summit followed by the Annual Cocktail Reception. In welcoming participants, Ulrich Adam, Director General of spiritsEUROPE highlighted the ambition and vision of the spirits sector, a sector with local roots and a global ambition!
Commissionner Günter H. Oettinger opened the Summit adressing the audience on the challenges and opportunities 2019 will bring, a decisive year for our future. In time of increasing uncertainties (Poland, Italy, Brexit), we must fight for our Union and core value as businesses, voters and citizens, he said because no member state alone is strong enough and even the EU-28 only represent 15% of the Global GDP and 7% of the world population. Europe is not in a leading position on a number of key challenges, such as on digitisation. Yet, Commissioner Oettinger made a strong case for Europe, a Europe which is at the center of global trade. With next year's elections, we will have a new Commission, probably more then 50% new MEPs. We a vote in favour of more Europe!
Maria Castroviejo presented the major trends and challenges driving the spirits sector in the years to come. Her presentation is available upon request at brigaudeau@spirits.eu.
Participants could then enjoy a lively panel discussion with James Crisp (Journalist), John Clarke (DG Agri) , MEP Angélique Delaye and John Kennedy (Diageo) and moderated by Florence Ranson. They were all asked to tell the audience what they considered has been the main successes of the institutions over the last 5 years and what were the missed opportunities. This gave rise to an animated conversation where all topics from trade, elections, brexit, future of the Single Market, better regulation were adressed. Some showed confidence in a relatively smooth political transition next year and believed the next Commission will probably continue to be 'Big in the big things, small in the small things'.
In closing the Summit, Ulrich Adam announced the launch by spiritEUROPE of a new website drinksinitiatives.eu offering an overview of what the sector is doing in reducing alcohol-related harm and promoting sustainable development. Outside the meetign room, participants could look at posters and printed materials related to the prevention campaigns running in many European countries.
Our guests could then enjoy the best cocktail party which this year was taking place in the Autoworld. Some pictures here to testify it was a success and good fun.