Workshop on initiatives to reduce alcohol-related harm with minors and young adults - 20 October 2015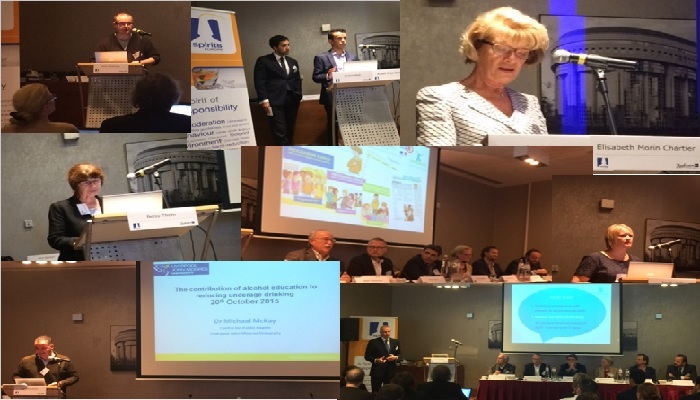 One of the objectives of the EU Alcohol Strategy was to engage all relevant stakeholders to reduce alcohol related harm, including underage and binge drinking.
The workshop took place on 20 October 2015 and provided the opportunity for participants to learn from and engage with academics, programme managers and evaluators. It gave insight as to what type of educational interventions show the most promise and how best to advance effective alcohol education for minors across Europe.
The educational programmes that were showcased are designed for teachers, parents and others in a close relationship with minors. They equip them with the tools to give young people the necessary confidence and skills not to drink before they should, and reduce the frequency and amount of drinking occasions.
The main conclusion is that education can help fix underage drinking in Europe but not alone and to be effective in "changing/guiding" behaviour, programmes have to:
Be Interactive, skills-based, social norms component
Be Adapted/ sensitive to cultural, social, local contexts and demographics
Be age appropriate
Be realistic in their goals: suited to age and existing patterns of alcohol use going from abstinence, delayed onset, harm–reduction
Involve teachers/ experts in programme design
A large part of the workshop was dedicated to the importance and value of of independent programme evaluation.
Speakers underlined the need for higher investment by Ministry of education in programmes aiming at reducing risk behaviour of children in Europe. Specific call was made to the EU officials for:
Promoting funding for research 'gaps' in knowledge/ evidence (European research
Developing an on-line 'good practice' information platform to co-ordinate national efforts
Initiating an EU network of teachers/ researchers in alcohol (substance use) education
Facilitating an EU conference on alcohol (substance use) school education approches
List of documents: